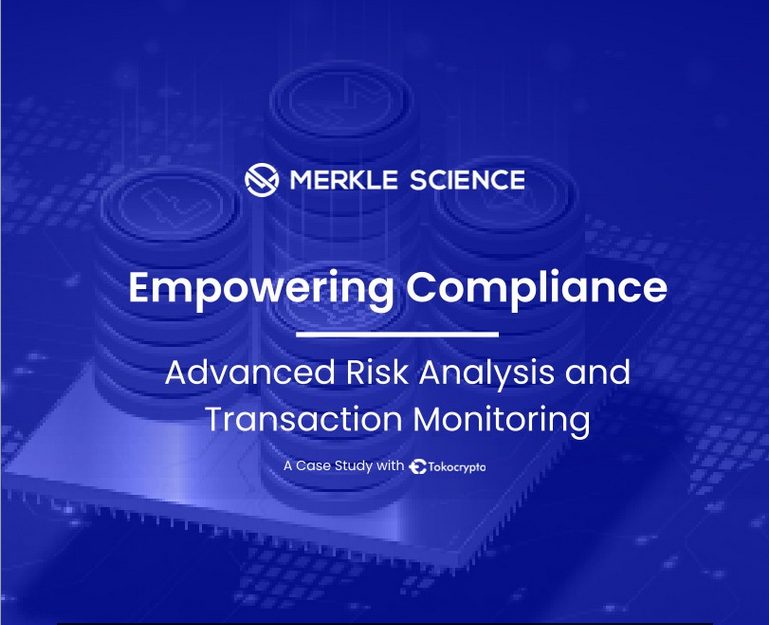 Safety in numbers
According to a report by 500-backed crypto risk mitigation, compliance, and forensics platform Merkle Science, approximately USD 3.9 billion worth of cryptocurrencies were lost to hacks in 2022, over 47% higher than the previous year.
The team's on a mission to create the infrastructure to enable the safe and healthy growth of cryptocurrency, and Tracker is one of the ways they're doing it.
Tracker is an investigation forensics tool used by financial intelligence units, cyber firms, Web3 projects, and law enforcement agencies, amongst others.
Designed with the aim of building a secure, transparent, and compliant digital asset ecosystem, users can access an array of analytics and visualization capabilities through its intuitive interface to track flow of funds and cryptocurrency transactions in real-time. Tracker also allows users to analyze transaction behavior and patterns to identify potential illicit activities, trace stolen funds, and conduct detailed DeFi-related investigations and forensics.
"Over the past year, the demand for tracking crime involving mixers, decentralized finance (DeFi), and non-fungible tokens (NFTs) has skyrocketed. Crypto crime, once synonymous with Bitcoin, now finds its epicenter in DeFi, rendering traditional blockchain investigation tools obsolete," shared Mriganka Pattnaik, co-founder and CEO of Merkle Science.
By implementing Merkle Science's predictive risk intelligence solution, Tokocrypto, a leading cryptocurrency exchange in Indonesia, managed to steamline its transaction monitoring process and improve its risk-based approach.
Learn more here.
The Indonesian Financial Transaction Reports and Analysis Center (PPATK) has also recognized Merkle Science for its crucial role in promoting a secure and compliant crypto ecosystem.
Read the full feature here.
More from this week