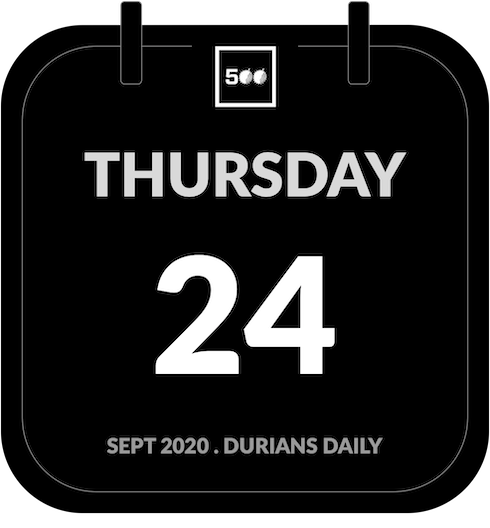 Space expansion
500-backed and Malaysia-based co-working space operator, WORQ, has acquired US$2.4 million in funding from seven follow-on investors, including the regional investment group Phillip Capital.
The company will use the funds to grow its space under management by 100% to meet its goal of 1 million square feet in 5 years, according to a statement to the press.
Its strategy is to assist businesses shift to a more agile and cost-efficient working solution following the Covid-19 pandemic.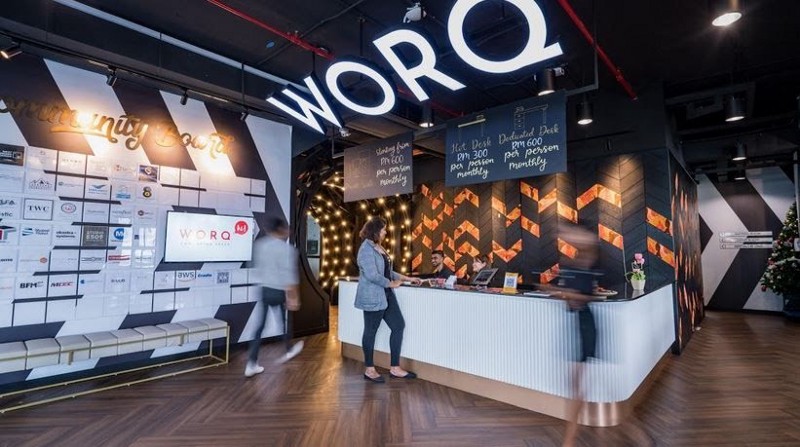 "WORQ sells office usage to companies one desk at a time, eliminating the need to rent and fit out an office. WORQ's space-on-demand solutions allow companies to implement a distributed work style. In this new environment, WORQ can sell one desk multiple times over and increase efficiency of space usage," co-founder Stephanie Ping said.
WORQ has also expanded its services to include WORQ Enterprise, a space-on-demand division dedicated to consulting and customizing workspaces for companies, allowing companies to save up to 30% in costs every month.
To further add value to its communities of users and tenants, the co-working space will soon be launching SPARQ, a dedicated app that brings like-minded people together.
"This spawns local communities everywhere, thereby canvassing the globe with productive hyper-localised communities all over the world. Ultimately, WORQ's vision is to help people prosper by working together," Stephanie added.
In the two years since its last fundraising round in 2018, WORQ has grown its footprint by seven-fold and its revenue by 560%.
Machine learning for e-commerce
By creating a unique Machine Learning algorithm with Amazon Web Services (AWS), 500-backed Parcel Perform can now precisely predict when customers will receive their online deliveries.
This is possible through cultivating data from millions of past orders, the SaaS platform noted in a press release.
"With our Date of Arrival prediction, consumers now know when their parcel will arrive, instead of just where it is at the moment. This date of arrival prediction truly makes the difference to their delivery," said Dr. Arne Jeroschewski, Founder and CEO, Parcel Perform.
According to the Singapore-based company, 95% of logistics carriers today do not provide this information to recipients. With online shopping becoming more and more ubiquitous, providing delivery predictions before and after checkout is essential, and offers opportunities for retailers to differentiate their delivery experience.
Incepted in 2016, Parcel Perform has 600 over carriers on its platform and counts brands like Nespresso, Catch Group, and MECCA Brands as clients.
Get to know more about the "Date of Arrival" feature here.
Aquatech talents needed
Based in Bandung, Indonesia, 500-backed eFishery helps fish and shrimp farmers with access to feed, financing, and marketing.
Thus far, eFishery has more than 8,000 farmers and 30,000 farms/ponds across multiple provinces in Indonesia. By sheer numbers, the company is the largest aquaculture IoT operator in the world.
The solutions provided by eFishery have helped farmers accelerate their annual income levels up to $100,000, which in turn allows them to set up more ponds and help create more jobs in rural areas. Some farmer groups have seen their pond sizes grow from 50 to 80.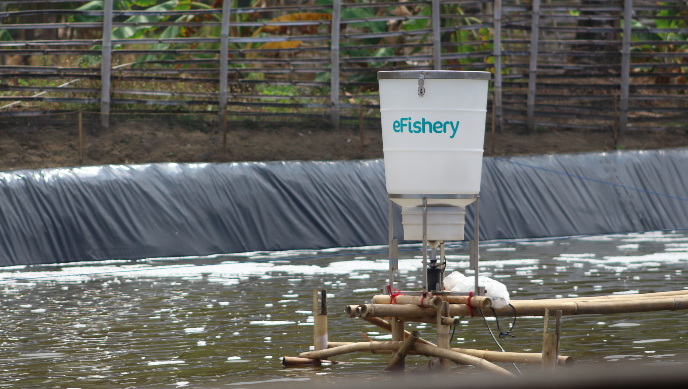 Having closed their Series B round last month from Northstar Group and Go-Ventures, the company needs more manpower to serve more farmers.
Positions for Senior Product Manager, UX Researcher, UI/UX Design Manager, and Senior Software Engineer are now open. A CFO or financial controller is needed as well.
These positions will help eFishery grow and scale its impact across the region. The company hopes to reach 1 million ponds and tens of thousands of farmers by 2025.
For more details, head over to eFishery's career page here.
---
Missed out the last Daily Markup? Go here to check it out.
You can also find us on LinkedIn, Facebook, Twitter, and Instagram.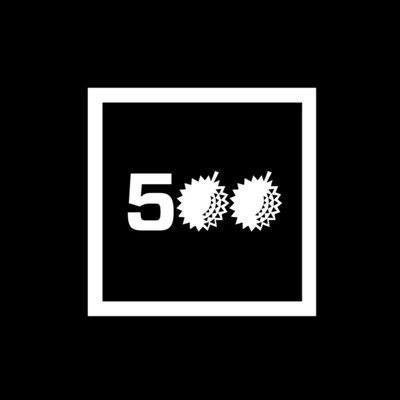 500 Startups is a venture capital firm on a mission to discover and back the world's most talented entrepreneurs, help them create successful companies at scale, and build thriving global ecosystems. In Southeast Asia, 500 Startups invests through the pioneering 500 Southeast Asia family of funds. The 500 Southeast Asia funds have backed over 240 companies across multiple sectors from internet to consumer to deep technology. It continues to connect founders with capital, expertise and powerful regional and global networks to help them succeed.
This post is intended solely for general informational or educational purposes only. 500 Startups Management Company, L.L.C. and its affiliates (collectively "500 Startups") makes no representation as to the accuracy or information in this post and while reasonable steps have been taken to ensure that the information herein is accurate and up-to-date, no liability can be accepted for any error or omissions. All third party links in this post have not been independently verified by 500 Startups and the inclusion of such links should not be interpreted as an endorsement or confirmation of the content within. Information about portfolio companies' markets, competitors, performance, and fundraising has been provided by those companies' founders and has not been independently verified. Under no circumstances should any content in this post be construed as investment, legal, tax or accounting advice by 500 Startups, or an offer to provide any investment advisory service with regard to securities by 500 Startups. No content or information in this post should be construed as an offer to sell or solicitation of interest to purchase any securities advised by 500 Startups. Prospective investors considering an investment into any 500 Startups fund should not consider or construe this content as fund marketing material. The views expressed herein are as at the date of this post and are subject to change without notice. One or more 500 Startups fund may have a financial interest in one or more of the companies discussed.