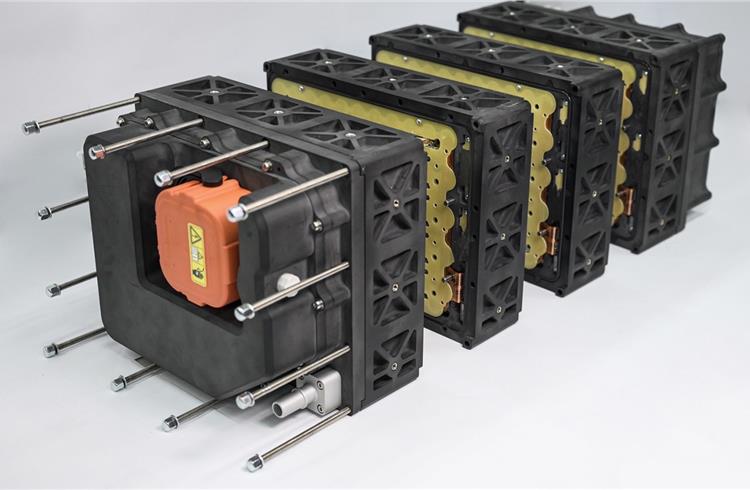 Supercars just got cooler
Formula 1 excitement is in the air with the F1 Singapore Grand Prix race starting tomorrow!
Fun Fact: Did you know that 500-backed Taiwanese battery startup Xing Mobility developed the first electric race car in 2016?
Following that, the team launched the first electric supercar with an immersion-cooled battery system in 2018!
While immersion-cooling technology is commonly adopted for servers in data centers, it's less common in automotives, and the team believes it holds great opportunities for reducing temperature and energy consumption in electric vehicles.
The biggest problem with electric supercars is heat dissipation. This is why Xing Mobility is focused on developing its new Immersio cells, and the team showcased it at the recent IAA Mobility 2023 conference in Munich.
The Immersio Cell-to-Pack (CTP) is Xing's patented immersion cooling technology, which efficiently removes heat within individual cells, reduces thermal runaway, and prevents fire from spreading to the entire pack.
This allows the Immersio CTP to be more efficient, and with an energy density of up to 200Wh/kg, it is capable of fast charging in less than 15 minutes at 20-80% SoC (state of charge).
Made of high-tensile engineering plastic, the Immersio CTP is a flexible pack that can be tailored to the specific needs of a variety of applications, including sedans, commercial vehicles, trucks, sports cars and SUVs.
According to Xing, the Immersio CTP solution is the result of extensive research and development of Xingyi's battery immersion cooling technology, which utilises advanced high-nickel (nickel-rich nickel) anode cylindrical lithium-ion cells cooled with mineral oil.
Xing Mobility's CEO & Co-founder, Royce Hong shared that their battery cooling tech will be particularly vital for electric supercars. "In terms of battery cooling technology for electric vehicles, XING's solution is unique and reliable, so car makers' senior R&D and CTOs are knocking on our doors, so it is clear that unique, forward-looking, and world-leading technologies are the focus of car makers' attention nowadays."
Read the full story here.