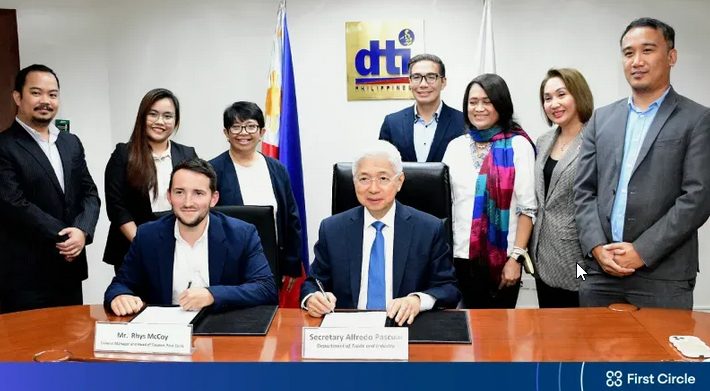 Credit where due
The Department of Trade and Industry (DTI) of the Philippines and 500-backed fintech company First Circle renewed their partnership to foster competitiveness and growth in the Small and Medium Enterprises (SMEs) sector for the next 3 years.
In the last 5 years, First Circle said they have dispersed over US$153M to more than 3,450 businesses. Half of these were to businesses reeling from the impact of the pandemic.
Using First Circle's proprietary underwriting processes, SMEs can get up to US$360K in financing for as low as 0.99% monthly interest, even those that have been opened for less than a year, as long as they can show annual business revenue of at least US$ 90K, are Filipino residents, and a registered business.
"Evaluating SMEs based on their operational age rather than merit will only push them to borrow from predatory lenders," says First Circle Head of Acquisitions Alan Smyth.
This partnership is timely, with the Regional Comprehensive Economic Partnership (RCEP) Agreement coming into effect in June 2023. The RCEP is a landmark agreement among 15 Asia-Pacific countries, offering local SMEs unprecedented access to a combined market of 2.3 billion consumers by reducing tariffs and trade barriers.
In addition to financial resources, First Circle will also provide financial literacy and business knowledge to SMEs.
Read the full release here.
Other stories you may have missed: