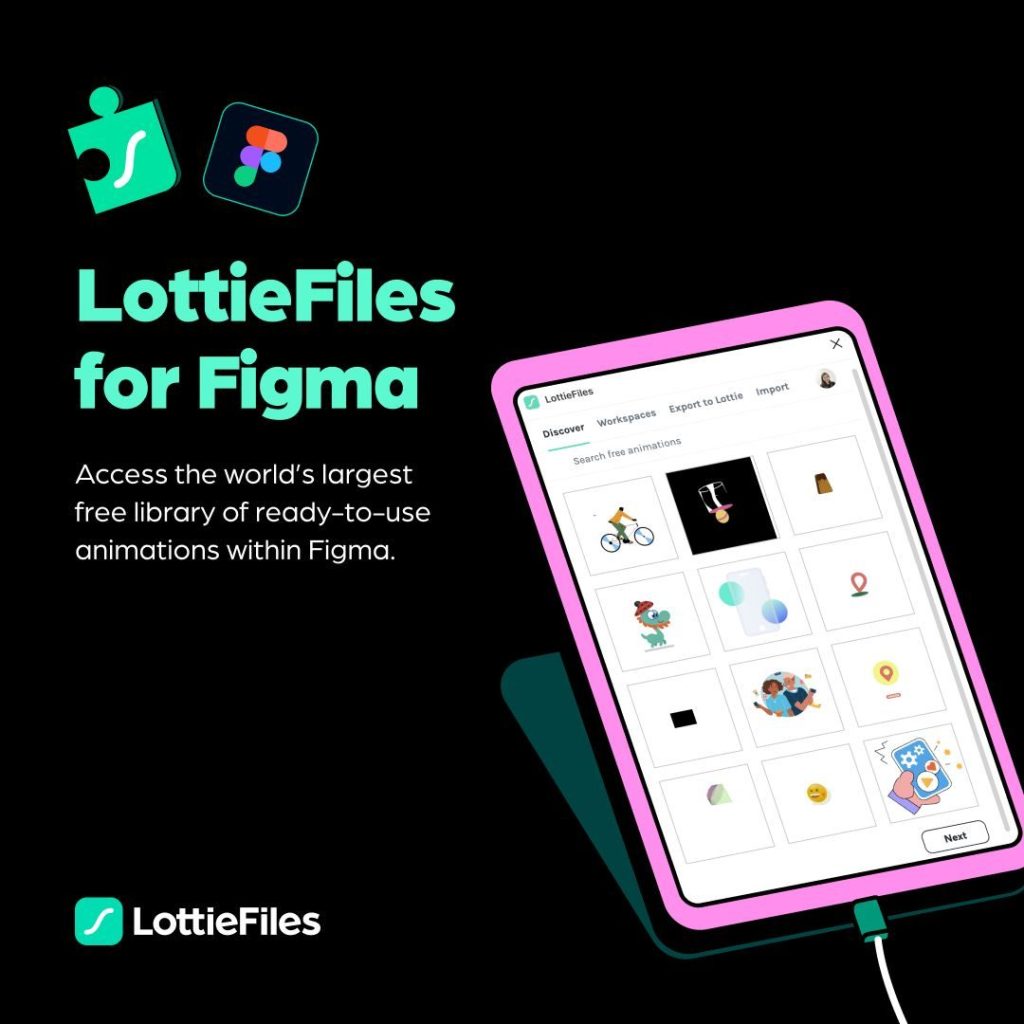 Microanimations Matter
500-backed LottieFiles' takes away the complexity of motion design, and lets designers create, edit, collaborate and ship lightweight animations for social media, websites, apps, ads, and more.
Content creators get to add micro animations to their graphics for more engagement and higher conversion rates.
It's no wonder over 5.5 million users from over 250,000 companies use it, and the team just launched LottieFiles for Figma to give even more graphic designers the power to create engaging and interactive user experiences.
This new development will also empower teams to collaborate more efficiently as users can now create single or multiple-frame animations and import their private animation library to Figma.
The fusion of the two technologies – LottieFiles' motion design platform and Figma's design platform – enables remote teams to bring their ideas to life quickly and accurately. What's more, these advanced tools are accessible to designers of all skill levels.
This empowers designers to bridge the gap between prototype and product, enhancing the overall user experience and driving innovation in the design process.
"Through the LottieFiles export, designers can take their animations beyond Figma prototypes and into production code. We are inspired by the way our partners like LottieFiles can extend the power of Figma through our developer platform," said Bersabel Tadesse, Product Manager at Figma.
Read the full article here.