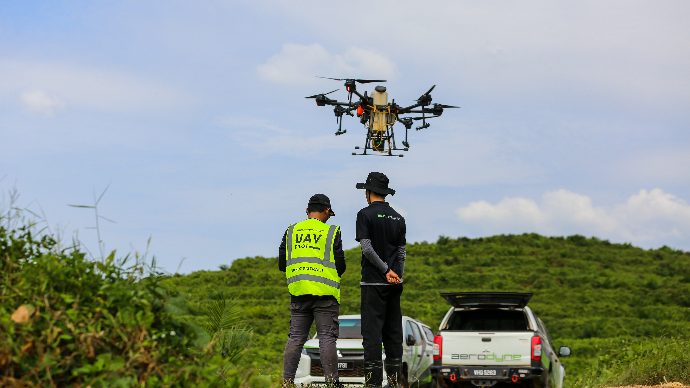 Taking the path more prudent
9-year-old company Aerodyne has been growing rapidly with 21 acquisitions around the world and 1,000 drone professionals operating across 45 countries. Next up: raising between US$100M-US$200M in their Series C funding round, with thoughts for an initial public offering (IPO) in 2-3 years.
Founder & Group CEO Kamarul A Muhamed revealed that the funding will go towards expansion and merger and acquisitions (M&A) for market access and new technology.
"The past few years have been good. Our revenue grew by 2.5x per annum," he shared. "We also expanded to new markets such as Brazil, Italy, Australia, and the Middle East since 2020."
It's amazing what the 500-backed team has achieved having raised US$68M to date. "We have been prudent in raising capital and were relatively late to raising external capital. We used cash flow from operations for four years before raising external capital in 2018," Kamarul said. "We raise capital only for growth requirements (that is, for acquisitions, investing in new markets, etc.) and not to supplement working capital."
"Being prudent in spending should be at the heart of every management conversation," he added.
On the shift in growth models, he commented, "We have observed that investors in the market have placed a lot more emphasis on the "path to profitability". Markets have reacted favorably to companies that have placed spending prudence at the core of their agenda."
Read the full interview on e27.