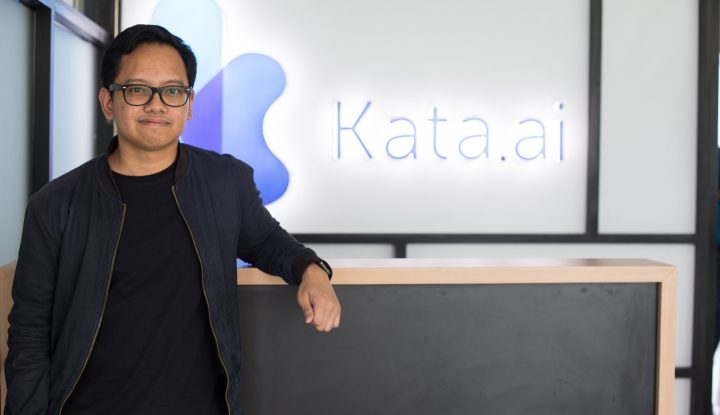 Staying ahead of the AI game
In a country where there are nearly 150 million WhatsApp users and where many spend 3.5 hours on social media everyday, it's no wonder chat commerce (c-commerce), or shopping via chat platforms, is a fast-growing sector in Indonesia.
Indonesia may not be the first place that comes to mind when we think of artificial intelligence (AI), but Founder Irzan Raditya of 500-backed conversational AI company Kata.ai said, "We have the potential with our unique problems in multiple sectors, for example in healthcare, agriculture, and supply chain. A lot of problems will be solved using hyperlocal data."
Hyperlocal data, in this case, is an AI model that understands Bahasa Indonesia with all its abbreviations and slangs. True AI, Irzan posits, has machine learning at its core. "It simulates what a human does or thinks. Automation is not machine learning or AI," he explained.
The company was founded in 2015 as YesBoss, an SMS-based virtual assistant, but pivoted in 2017 from serving consumers to serving businesses to help them improve customer engagement.
The team experienced two important turning points: first was being contacted by chat app LINE, which was working with Unilever, to build the first virtual female best friend.
Following the success of that project, they got their second big break with Telkomsel, the largest telco company in the country. This is when they created a platform that allows brands to build AI-powered chatbot for messaging apps like WhatsApp and Telegram.
To date, Kata.ai has processed 2 billion conversations, helping businesses reduce costs by over 70% and increase conversion by 3x.
Listen to the full interview on Indo Tekno.