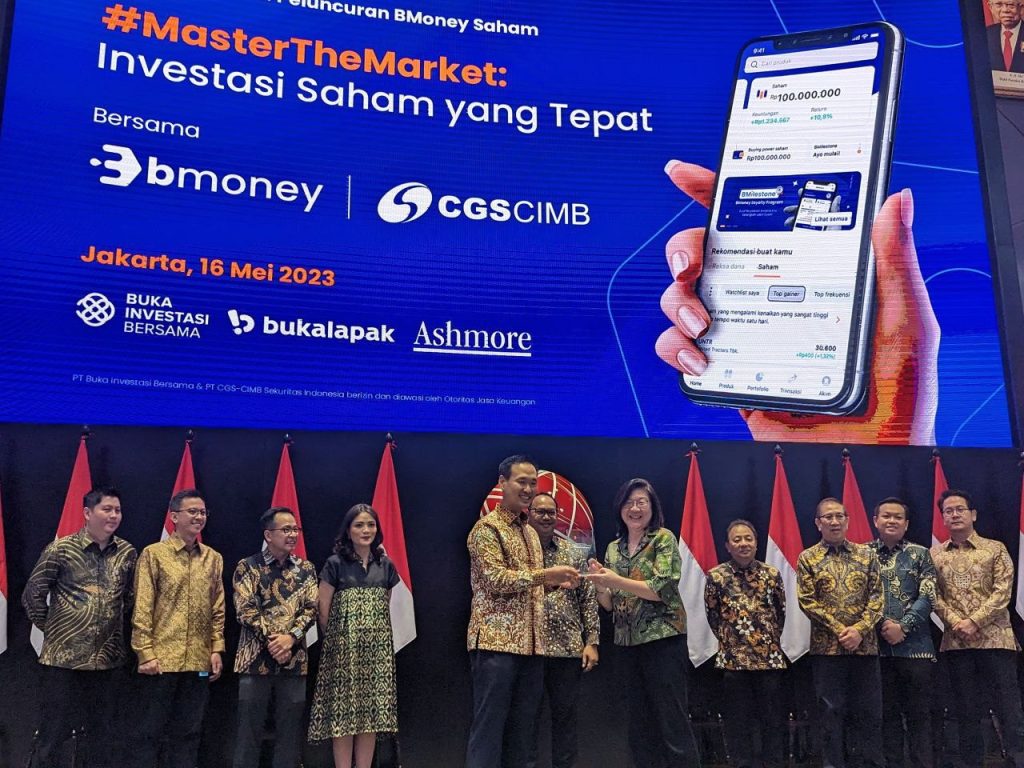 Investment made easy
Here's a first-of-its-kind Indonesian partnership for the first day of the week: 500-backed e-commerce company Bukalapak's investment app, BMoney, teamed up with CGS-CIMB Sekuritas Indonesia, a rare collaboration between a tech platform and a securities company in the country!
The two companies launched a new feature, structured to help investors grow their assets.
BMoney Privilege users can now buy and sell shares of various companies in Indonesia, and those in the investor priority program can access diversified offerings – such as gold, stocks, mutual funds, and alternative investments – and investment support from an experienced relationship manager.
BMoney Privilege provides access to portfolios, real-time data insights, the latest stock market news, support from marketers, opportunities to expand the network, as well as investment options including mutual funds from various asset classes.
Victor Lesmana, Chief Executive Officer of BukaFinancial & Commerce, shared that the goal is to provide equal opportunities for everyone through the power of technology, including the opportunity to invest easily and safely.
"BMoney is our platform to realize this passion and mission," he said, adding that it can provide inclusive services for more Indonesians who have various investment needs.
Since launching in 2020, BMoney has been used by nearly one million investors and it manages over US$67.5M.
Read the full story on TechNode Global.