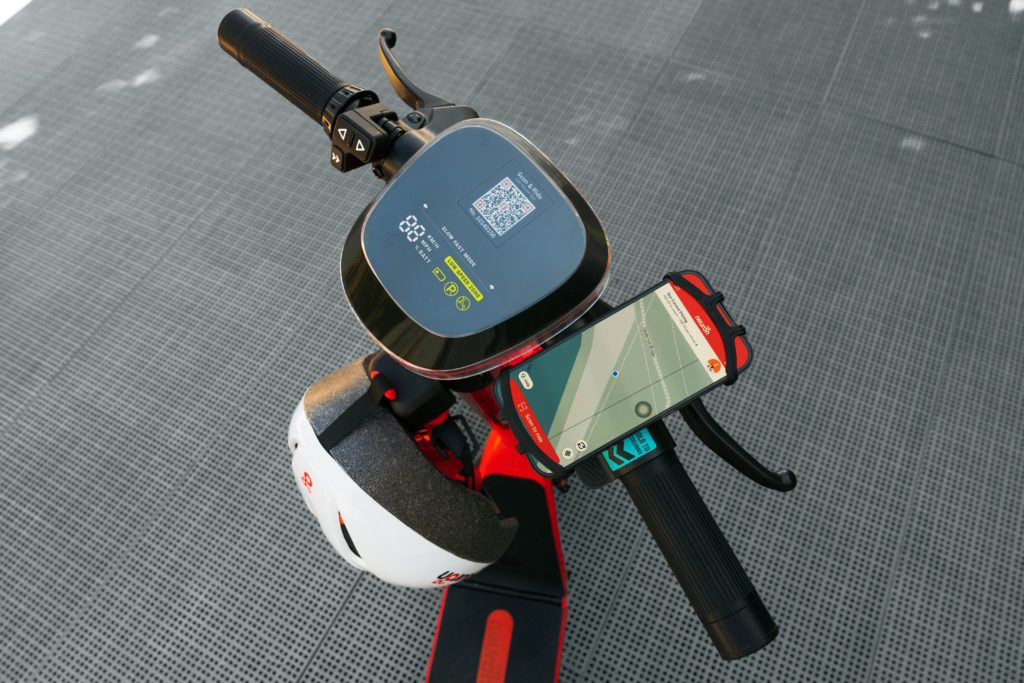 New scoot in town
Make way for the all-new N4, the latest e-scooter by 500-backed micromobility company Neuron Mobility! Designed completely in-house from the ground up, the N4 is touted as the most rider-focused, sustainable, and toughest e-scooter ever built.
Rider-focused: The N4 can reach its top speed while keeping the ride smooth, stable, and comfortable, and has even been engineered to deliver best-in-class hill climbing performance.
Sustainable: A first for the industry, the frame and body of the N4 are constructed using certified 80% recycled aluminum, which significantly reduces its manufacturing footprint.
Tough: The N4 deck and frame are made from a single die-cast piece of aluminum and fitted with rubber bumper strips along each side to protect it from wear and tear.
To top it off, the N4 features an all-new LED dashboard, powerful headlight, indicators, phone holder, and a sturdy double kickstand which can operate on a range of gradients and surfaces.
The new dual-battery system reduces charging time by about 50%, and achieves a 5-year or 10,000km life cycle with significantly longer intervals between required workshop visits.
"The N4 is a game-changer – it has been designed to be the stand-out e-scooter when it comes to comfort and handling and we're confident it will become the number one choice for riders," said CEO Zachary Wang.
What's more, Neuron Mobility is offering a premium, white-label N4 model to operators and fleet owners so more companies can meet the demands of modern cities with regulated e-scooter programs.
The team also recently introduced their new Augmented Reality Parking Assistant to help riders park responsibly. Powered by Google's ARCore Visual Positioning System (VPS), this feature aims to enhance parking compliance while improving the end-of-trip experience for riders.
Read the full announcement here.