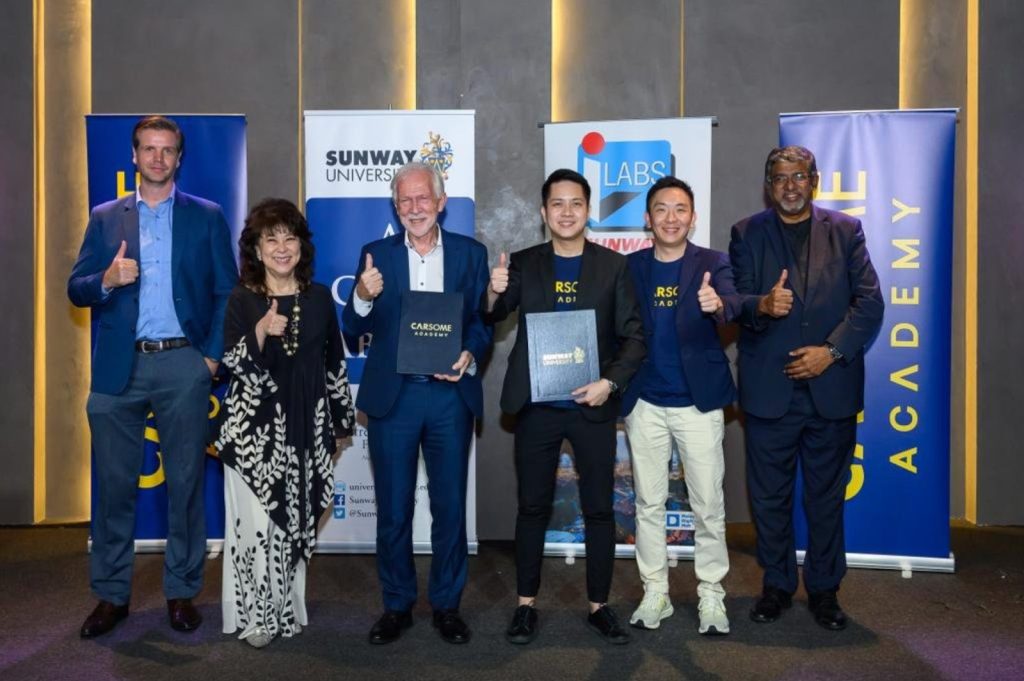 Driving change with education
A first-of-its-kind collaboration between an automotive company and an institution for higher education! 500-backed CARSOME Academy teamed up with Sunway University in Malaysia to help CARSOME Academy students develop soft skills.
Students complete six modules: Basic and Intermediate English, Basic Concepts of Information Technology Communication Skills, Principles of Management, Thinking, and Problem-Solving Skills.
The goal is to equip students with more holistic skill sets and the ability to effectively engage with others for life.
Teoh Jiun Ee, CARSOME Co-founder & CEO of CARSOME Academy said, "Equipping our students with both soft and technical skills will enhance the employability of CARSOME Academy's graduates, driving up their chances for successful job placements. Ultimately, they will be effective and productive Malaysians within the economy."
"The reality is, technical skills alone are not enough for our students to succeed in their future careers. They would need to work with others in teams to solve problems, develop new services, and achieve organizational goals. This specially designed online curriculum will help them acquire a range of professional skills to succeed in their careers," he shared.
CARSOME Academy alongside the state government of Selangor in Malaysia announced scholarships for 30 students.
Read the full story here.
Other stories you may have missed: