AI-powered SME solution
Chatbot startup Kata.ai has secured an undisclosed amount in Series B funding, which will be allocated to expanding the startup's services to the commerce, healthcare, and insurance technology industries.
Alongside this announcement, Kata launched a new product, QIOS, a social commerce platform that allows small and medium enterprises (SMEs) to use and integrate Artificial Intelligence (AI) and automation in their sales process through chat-based applications such as WhatsApp, Instagram and Facebook Messenger.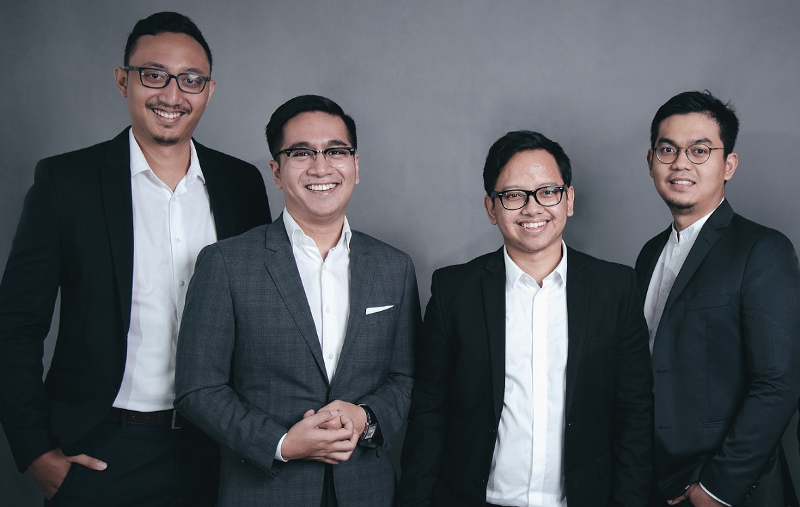 What does this mean for SMEs? Through this platform, businesses gain a new approach to large markets across Indonesia to "expand their sales network and improve customer shopping experience".
In a 2020 digital report, Indonesian internet users were named as one of the groups with the highest adoption of e-commerce services, with 140 million active on Facebook, 78 million on Instagram, and 125 million on Whatsapp.
According to Irzan Raditya, Kata.ai's CEO and co-founder, the idea for this initiative was born out of an observation that the pandemic resulted in a "70% decrease in sales for SMEs".
QIOS is also connected to e-wallet and e-payment apps as well as online courier services and the startup hopes the platform will help SME entrepreneurs grow their businesses.
To date, Kata.ai has processed "more than 700 million conversations and three million monthly active users who interact with chatbots" with growth accelerated by the pandemic.
"We are grateful and proud of our achievements. Apart from obtaining Series B funding, Kata.ai has also recorded consistent growth in Annual Recurring Revenue (ARR) for three consecutive years, namely the 2018–2020 period," noted Irzan.
Banking on migrants
500-backed MyCash Money has launched an equity crowdfunding campaign on PitchIN, seeking investments of up to ~US$1.2 million.
According to the startup, it is Asia's only fully digital platform catering to the unbanked migrant population in the region.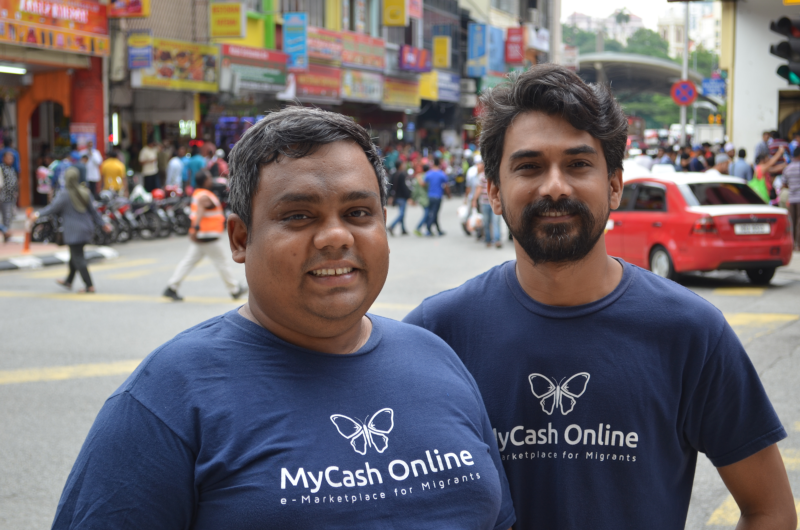 The startup noted at the end of 2019, 200 million migrant workers across the globe sent home ~US$715 billion. In Malaysia and Singapore, there are approximately 6 million migrant workers who are unbanked, with over 50 million across Asia and the Middle East nations.
With the goal of financial inclusion, users are not required to have a bank account or credit/debit card when signing up, and the mobile application is available in multiple native languages including Bengali, Nepali, and Bahasa Indonesia.
The app acts as an online marketplace where users can pay bills, purchase mobile top-ups, and quickly transfer money to their families in their home country.
The campaign was launched to increase the company's paid-up capital to RM5 million, which is mandatory to obtain an eMoney license in Malaysia, according to a recent interview. With the license, the startup plans to operate a wallet and offer a Visa prepaid card for the migrant community.
Founded in 2016, the startup closed its first year with US$2 million transacting through its online marketplace, a number that soared to US$25 million in 2019. It is currently on track to achieve US$35 million this year.
Users of the app are located in Malaysia and Singapore, with 70% of Bangladeshi origin and the remaining from Nepal, India, and Indonesia. The startup is currently expanding to the Middle Eastern markets with plans to enter the European region.
Earlier this year, the startup was named one of the top 20 fintech startups by Fintech News.
More details on their crowdfunding campaign here.
New rentals in the new normal
500-backed proptech startup MetroResidences has launched Residential Rentals, a new category of property available on its platform for long-term rentals.
MetroResidences is dedicated to "simplifying leasing through its property management and listing service…As of 2020, the platform offers more than 4,000 property listings for lease comprising residential apartments, serviced apartments, hotels and everything else in-between."
This new offering rolled out with over 1,000 units across 15 "prime districts" in Singapore and Japan, including Tanjong Pagar and Redhill in Singapore and Azabu Juban and Ginza in Tokyo, Japan.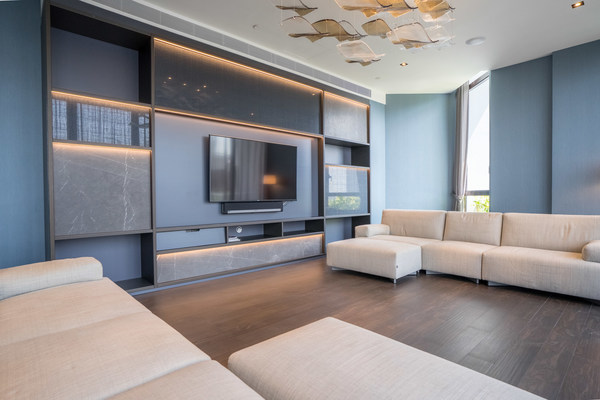 Units across 280 newly constructed residential buildings under Residential Rentals are available for annual leases, aimed at addressing tenants' needs in the new normal.
"With the COVID-19 pandemic bringing global travel to a halt, majority of our accommodation enquiries have shifted from business travellers booking mid-term stays, to expats and local residents looking for long-term rental options," says Lester Kang, Co-Founder, MetroResidences. "Residential Rentals is created to meet the shift in our consumer profiles and we aim to grow this inventory to 15,000 units by the end of 2021."
Renters have a choice of studio to 5-bedroom units in partially furnished or unfurnished conditions.
Complementing this new category of rentals is the platform's 360-degree virtual tour feature which saw a 73% increase in usage over the pandemic, allowing interested individuals to get an accurate view of a unit before booking.
Earlier this year, using guidelines from government bodies and healthcare experts, the startup also implemented the 'CleanPlus cleaning and hygiene standards' and trained its housekeeping teams on disinfection protocols. Listings that have passed the standards will carry a CleanPlus Certified mark.
---
Missed out the last Daily Markup? Go here to check it out.
You can also find us on LinkedIn, Facebook, Twitter, and Instagram.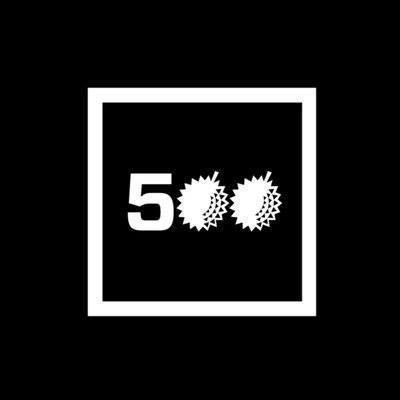 500 Startups is a venture capital firm on a mission to discover and back the world's most talented entrepreneurs, help them create successful companies at scale, and build thriving global ecosystems. In Southeast Asia, 500 Startups invests through the pioneering 500 Southeast Asia family of funds. The 500 Southeast Asia funds have backed over 240 companies across multiple sectors from internet to consumer to deep technology. It continues to connect founders with capital, expertise and powerful regional and global networks to help them succeed.
This post is intended solely for general informational or educational purposes only. 500 Startups Management Company, L.L.C. and its affiliates (collectively "500 Startups") makes no representation as to the accuracy or information in this post and while reasonable steps have been taken to ensure that the information herein is accurate and up-to-date, no liability can be accepted for any error or omissions. All third party links in this post have not been independently verified by 500 Startups and the inclusion of such links should not be interpreted as an endorsement or confirmation of the content within. Information about portfolio companies' markets, competitors, performance, and fundraising has been provided by those companies' founders and has not been independently verified. Under no circumstances should any content in this post be construed as investment, legal, tax or accounting advice by 500 Startups, or an offer to provide any investment advisory service with regard to securities by 500 Startups. No content or information in this post should be construed as an offer to sell or solicitation of interest to purchase any securities advised by 500 Startups. Prospective investors considering an investment into any 500 Startups fund should not consider or construe this content as fund marketing material. The views expressed herein are as at the date of this post and are subject to change without notice. One or more 500 Startups fund may have a financial interest in one or more of the companies discussed.