Rewards in resilience
As 2020 comes to a close, CEO and Founding Partner of 500 Startups Christine Tsai penned a piece looking back at milestones for the year and how the company has helped keep the ecosystem active during the pandemic.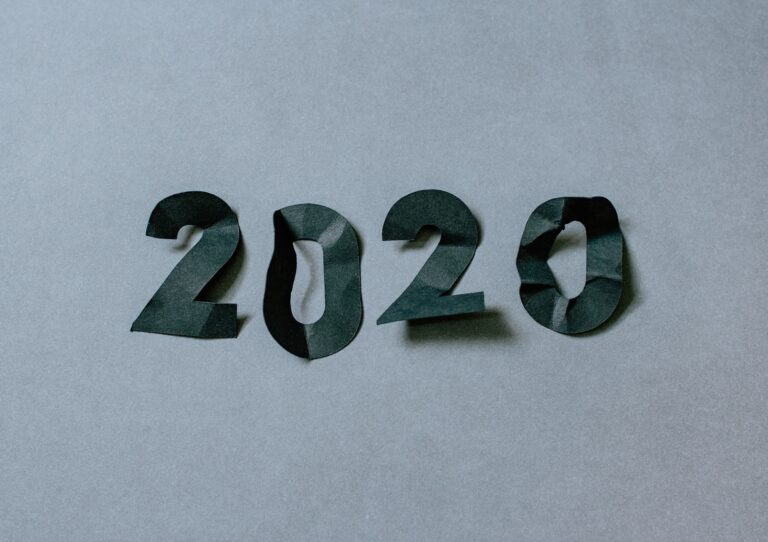 In the midst of a global economic downturn, 500 continued to invest in promising founders, adding over 150 startups into its portfolio. To date, 500 has funded more than 2,500 startups across 77 countries.
The number of unicorns in 500's portfolio has increased to 23, while it added 15 centaurs — companies who have a valuation of more than US$100 million — bringing the total to 108.
The company continued to grow the community through its investor slack space, 500vc, where thousands of tech investors are gathered for networking, sharing deal flows, and insights on best practices in this new era of sourcing deals virtually.
In 2020, 500 partnered with corporations and governments to run 12 additional startup programs including 500Kobe Batch 5, the first 500 accelerator focused on COVID-19 emerging technologies.
Across its portfolio companies, 500 has funded a total of 592 women-founded startups, which have a combined valuation of US$17.5 billion and raised US$15.9 billion in total.
On 500's plans for next year, Christine shared, "We will continue to invest in talented founders around the world, offer our flagship accelerator program virtually and iterate on all of our programs for investors and founders as countries embark on their own reopening strategies."
Read the full piece here.
Supercharging the supply chain
In a pre-seed funding round, Pakistani online B2B marketplace Retailo joins the 500 family, securing a total of US$2.3 million from multiple VCs.
Founded just a few months prior, it is the "second-largest pre-seed round raised by a startup in the Middle East, North Africa & Pakistan (MENAP), and the largest for a startup that's headquartered in Saudi", according to MENABytes' data.
The startup's mission? Connecting retailers, manufacturers, distributors, and wholesalers in a one-stop platform to bring competitive pricing to SMEs.
Retailo's mobile app is catered to 10 million small and medium enterprise (SME) retailers in the MENAP region, an industry representing ~US$500 billion of annual spending.
Retailo seeks to offer users of the app access to a curated list of suppliers carrying a variety of products, enabling on-demand purchases items for their stores at wholesale prices.
KrAsia reported that the startup has launched in Pakistan's largest city, Karachi and recently launched in Riyadh, the capital of Saudi Arabia.
In a joint statement, the startup's three founders, Talha Ansari, Muhammad Nowkhaiz, and Wahaj Ahmed, said, "We strongly believe in creating impact in the lives of people by giving them opportunities to improve their earning potential. The MENAP region has a significant opportunity to increase its economic prosperity by unlocking the productivity delta that exists between the region and global benchmarks. MENAP is home to 700 million individuals and 10 million SMEs, and its unorganised retail sector presents the perfect opportunity to increase the efficiency of [the] supply chain by utilizing technology and real-time data."
Khailee Ng, Managing Partner at 500 Startups said, "While they operate one of the fastest-scaling business models in the world, their success means millions of SMEs and rural populations are more productive and have more stability and food security. Technology can impact the next billion, and we're already seeing it here with what Retailo had been doing."
Congratulations and welcome to the #500Fam Team Retailo!
The universe at our fingertips
500-backed Atomionics is a startup based in Singapore building quantum sensors for navigation and resource exploration.
In a company video, co-founders Sahil Tapiawala and Ravi Kumar explained their quantum sensors measure gravity, acceleration, and rotation — "1000x better than today's state-of-the-art" technologies.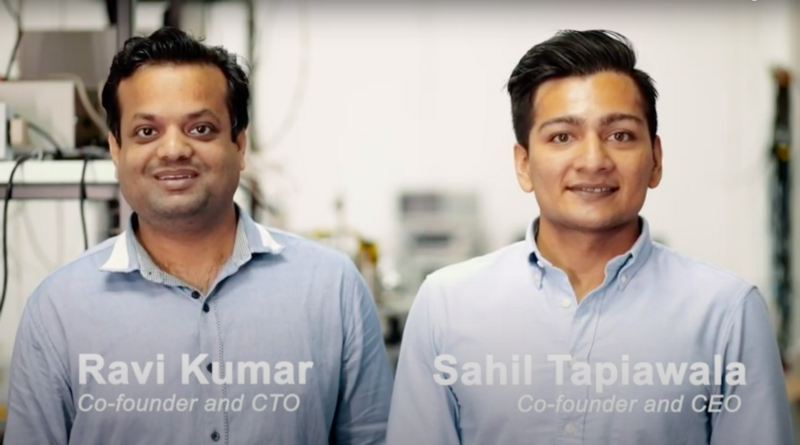 As it works anywhere — from underground, underwater, and even in space — its positioning system has applications in multiple industries. According to the co-founders, 8 billion people can use the system for navigation as it enables autonomous cars, ships, and spacecraft.
The startup's first product, the quantum gravimeter, builds a map of the earth crust and can help identify oil and gas and mineral reserves.
The gravimeter will contribute to greater understanding of the earth and even predict earthquakes and volcanic eruptions.
The startup aims to bring down the cost of energy as a resource to make it more accessible.
Watch Atomionic's company video here.
---
Missed out the last Daily Markup? Go here to check it out.
You can also find us on LinkedIn, Facebook, Twitter, and Instagram.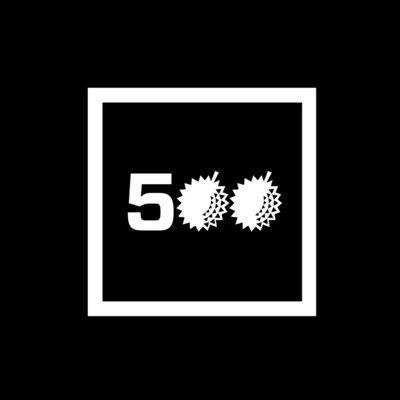 500 Startups is a venture capital firm on a mission to discover and back the world's most talented entrepreneurs, help them create successful companies at scale, and build thriving global ecosystems. In Southeast Asia, 500 Startups invests through the pioneering 500 Southeast Asia family of funds. The 500 Southeast Asia funds have backed over 240 companies across multiple sectors from internet to consumer to deep technology. It continues to connect founders with capital, expertise and powerful regional and global networks to help them succeed.
This post is intended solely for general informational or educational purposes only. 500 Startups Management Company, L.L.C. and its affiliates (collectively "500 Startups") makes no representation as to the accuracy or information in this post and while reasonable steps have been taken to ensure that the information herein is accurate and up-to-date, no liability can be accepted for any error or omissions. All third party links in this post have not been independently verified by 500 Startups and the inclusion of such links should not be interpreted as an endorsement or confirmation of the content within. Information about portfolio companies' markets, competitors, performance, and fundraising has been provided by those companies' founders and has not been independently verified. Under no circumstances should any content in this post be construed as investment, legal, tax or accounting advice by 500 Startups, or an offer to provide any investment advisory service with regard to securities by 500 Startups. No content or information in this post should be construed as an offer to sell or solicitation of interest to purchase any securities advised by 500 Startups. Prospective investors considering an investment into any 500 Startups fund should not consider or construe this content as fund marketing material. The views expressed herein are as at the date of this post and are subject to change without notice. One or more 500 Startups fund may have a financial interest in one or more of the companies discussed.
Born in Silicon Valley. Raised in Southeast Asia.
Following