Obsessed with the best
500-backed Carsome's co-founder and Group CEO Eric Cheng and Group CFO Juliet Zhu appeared on NYSE FloorTalk, speaking about what sets the startup apart from other players in the region and its plans to list on the New York Stock Exchange (NYSE). The startup recently raised a US$30 million Series D.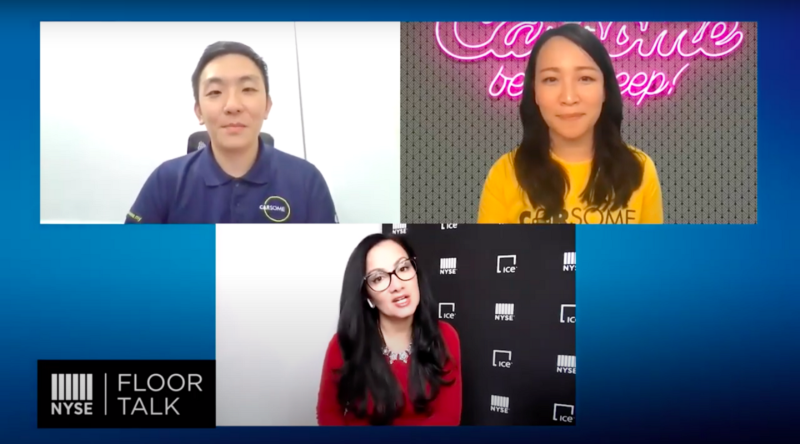 On the market, Eric shared that Southeast Asia has a population size of 600 million. At the same time, the total number of cars is close to 55 million. This means on average, less than 1 in 10 people own a car. He believes this signals a good growth opportunity.
He added that the retail experience is dated and traditional. Consumers are often exposed to frauds and hidden fees in transactions. This has resulted in trust issues towards the industry.
In came Carsome — founded to address these very pain points. How? By creating an end-to-end service to help people buy and sell used cars in the most transparent manner while providing a hassle-free experience.
According to Eric, the startup is currently selling an annualized 70,000 cars on the market, making it the largest used car platform totaling US$6 million in transacted value in the region.
What sets Carsome apart from other players in the industry? In his words, they are "obsessed with customer experience". In their pursuit to give consumers peace of mind, the startup invests in building the most scalable infrastructure to support its growth, in training a professional workforce, and is constantly expanding to reach more customers.
On how the pandemic has impacted the automotive industry, Juliet said there have been two major changes that allowed Carsome to accelerate its regional growth.
First, is the change in supply and demand in the market due to hygiene concerns and public safety. She explained that many people, especially young parents, favor private vehicles instead of public transport or ride-sharing.
Secondly, the region saw the fastest acceleration of digital adoption ever. She shared that it took Southeast Asia more than 10 years to get to 3% in digital penetration in retail, and less than 1 year during the pandemic to get to 6%. "Consumers are increasingly adopting an online-first or even online-only approach to purchases," she added.
What are Carsome's growth prospects? According to Juliet, while the startup is the largest online player in the region, it only represents 1% of the market. "There's huge space for us to grow in our existing markets," she said.
On the startup's ambition to list on NYSE, she revealed that Carsome is getting itself ready in the next two to three years in terms of governance and processes and executing its growth strategy under Eric's leadership of Carsome.
Watch the full interview here.
A lotta time saved
Lottiefiles, the Kuala Lumpur and San Francisco-based animation proprietor, has raised a Series A of US$9 million, with participation from existing investor 500 Durians, 500 Startups' Southeast Asian-focused fund.
According to the startup, its platform has one million users from 65,000 companies, including Airbnb, Google, TikTok, Disney, and Netflix. Lottiefiles also claims to have a 300% year-over-year growth. The new funding brings its total raised to about US$10 million.
Founded by Kshitij Minglani and Nattu Adnan, the Lottie format is known for its lightweight file size, which is over 600% smaller than traditional GIF files.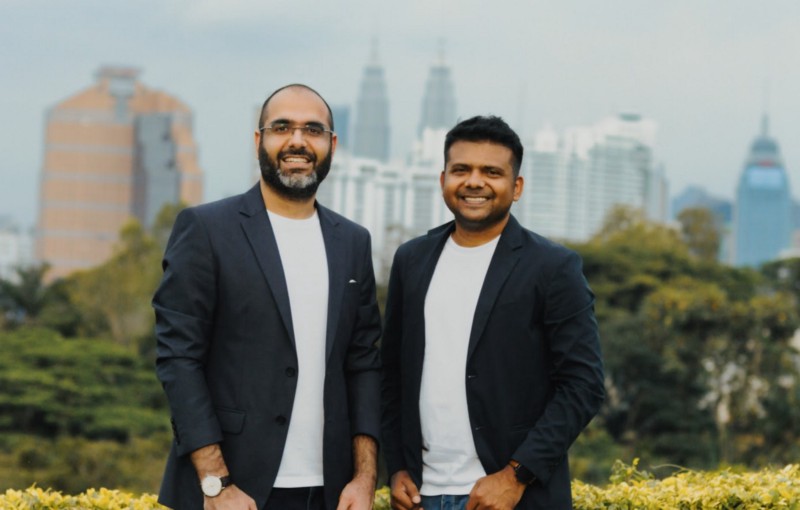 Lottie animations also have the advantage of being scalable and interactive, quickly becoming popular with app developers because Lottie files can be used across platforms without additional coding. This saves designers and developers weeks of work by freeing them from coding for every different platform individually.
CEO Kshitij told TechCrunch the startup initially started as a community for designers and developers before adding tools, integrations, and other resources. It launched its marketplace during the COVID-19 lockdown, with 70% of earnings going directly to creators. It also has a list of animators who are available for hire.
LottieFiles' core platform and tools are currently pre-revenue, with plans to monetize later this year. "It's not often a revolutionary format comes about and disrupts an entire industry, saving tons of precious design and development hours," said Minglani. "We didn't want to stunt the adoption of Lottie by monetizing early on."
The new funding will be used on LottieFiles' product roadmap, expanding its infrastructure and increasing its global user base.
"As early backers of LottieFiles, we saw how Kshitij and Nattu built a devoted following of designers and developers worldwide. LottieFiles embodies the vision around improving productivity with community and tools, and by doing so, expanding the market to new creators," said Tony Wang, Managing Partner at 500 Startups.
Congratulations to the LottieFiles team!
Other stories you may have missed:
Digital health startup Naluri's co-founder and CEO, Azran Osman-Rani, has been appointed adjunct professor at the Faculty of Health Sciences at Universiti Kebangsaan Malaysia.
abillionveg, a food review platform, announced it would begin operating under the name 'abillion' effective immediately, with a new logo to boot.
---
Missed out the last Daily Markup? Go here to check it out.
You can also find us on LinkedIn, Facebook, Twitter, and Instagram.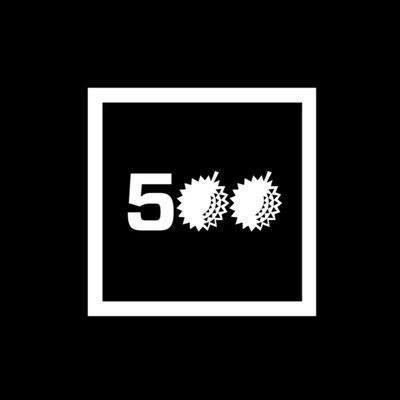 500 Startups is a venture capital firm on a mission to discover and back the world's most talented entrepreneurs, help them create successful companies at scale, and build thriving global ecosystems. In Southeast Asia, 500 Startups invests through the pioneering 500 Southeast Asia family of funds. The 500 Southeast Asia funds have backed over 240 companies across multiple sectors from internet to consumer to deep technology. It continues to connect founders with capital, expertise and powerful regional and global networks to help them succeed.
This post is intended solely for general informational or educational purposes only. 500 Startups Management Company, L.L.C. and its affiliates (collectively "500 Startups") makes no representation as to the accuracy or information in this post and while reasonable steps have been taken to ensure that the information herein is accurate and up-to-date, no liability can be accepted for any error or omissions. All third party links in this post have not been independently verified by 500 Startups and the inclusion of such links should not be interpreted as an endorsement or confirmation of the content within. Information about portfolio companies' markets, competitors, performance, and fundraising has been provided by those companies' founders and has not been independently verified. Under no circumstances should any content in this post be construed as investment, legal, tax or accounting advice by 500 Startups, or an offer to provide any investment advisory service with regard to securities by 500 Startups. No content or information in this post should be construed as an offer to sell or solicitation of interest to purchase any securities advised by 500 Startups. Prospective investors considering an investment into any 500 Startups fund should not consider or construe this content as fund marketing material. The views expressed herein are as at the date of this post and are subject to change without notice. One or more 500 Startups fund may have a financial interest in one or more of the companies discussed.